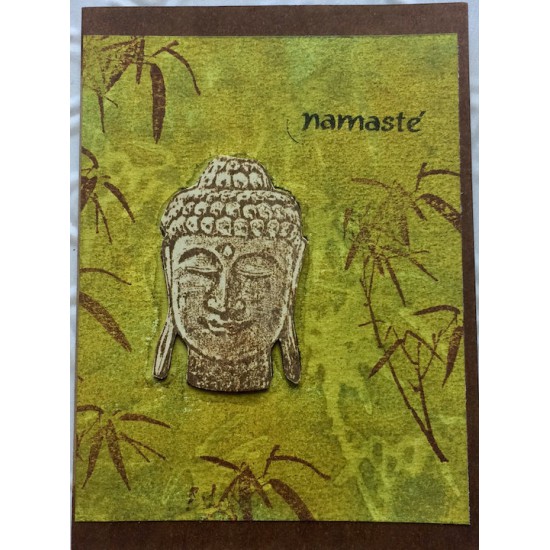 Zen Buddha Rubber Stamp
The word Buddha is a title, which means one who is awake in the sense of having 'woken up to reality. The Buddha was born as Siddhartha Gautama in Nepal around 2,500 years ago. He did not claim to be a god or a prophet. He was a human being who became Enlightened, understanding life in the deepest way possible.
Block Size: W 1.75 in. X H 2.5 in.
Dimensions given are for block size, actual image will be 1/4" less
Stock:

Available

Model:

974-C